Only a day after the incumbent prime minister Netanyahu successfully checkmated the deep state \ left wing coup attempt against him, by breaking up the main opposition block and joining his election rival and former chief of staff Benny Gantz to a national emergency government, he has decided to activate the underground bunker beneath the mountains of Jerusalem, which is designed for continuity of government and crisis management during wartime, including nuclear war.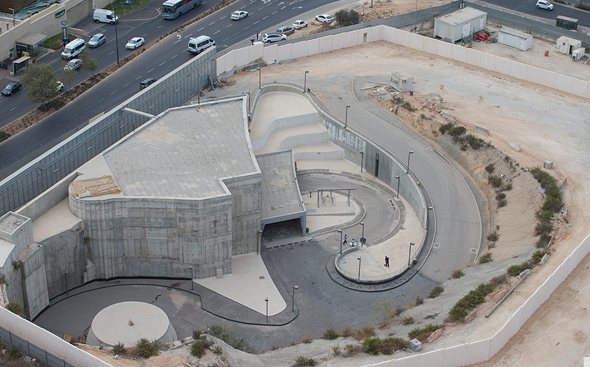 The Bunker was modeled after underground closed cities in the U.S. and includes meeting rooms as well as functional spaces such as bedrooms, workspaces and a cafeteria large enough for a few hundred people. 95% of the bunker is underground, and the only entrance is through elevators.
This move comes amid the Corona plague crisis which had the government put most of the country on lock-down, and on the verge of declaring martial law. The Shin bet secret service has already been given authority to track smartphones country wide, supposedly to track "Corona patients". It was later revealed that call lists are also subjected to warrant-less tracking. Mossad director Yossi Cohen has been appointed head of the national procurement program for obtaining Corona test kits and Breathing machines, as well as other medical gear.
It is unclear why wartime commands need to be activated for a medical crisis, but the defense establishment has been preparing for a while to take over the crisis management from the ill prepared and incompetent ministry of Health.
Speculations are abundant about all of the above being a cover for preparations to war with Iran and its regional proxies, perhaps with US involvement, based on the following developments:
It remains to be seen if a full scale Middle East war is in the cards during the Corona crisis, which is also a major economic crisis resulting in mass unemployment, stock market crashes and massive budget deficits attempting to mitigate all of the above.